Sale!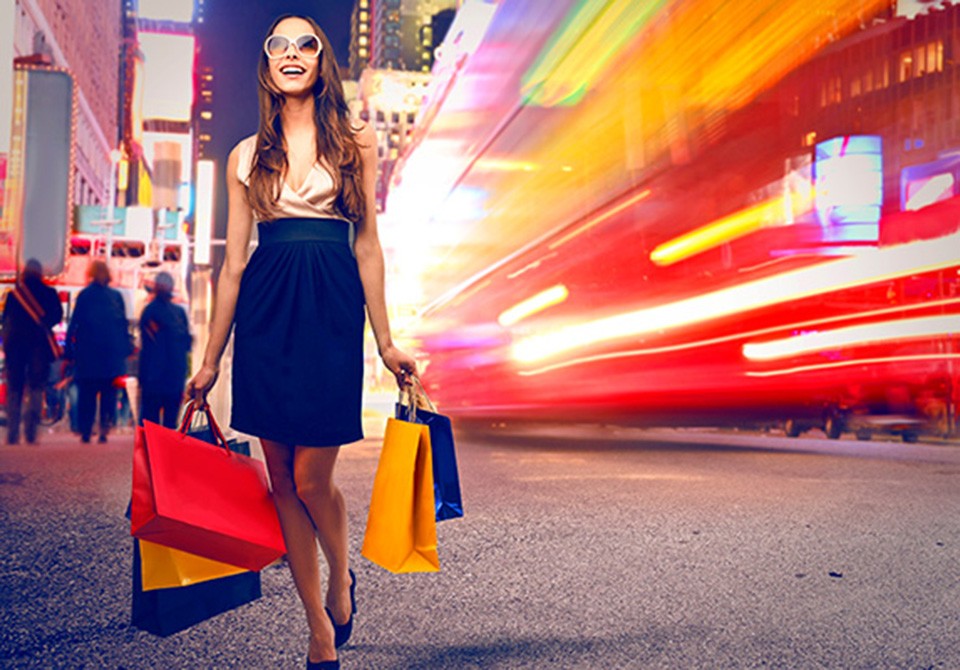 €29 Fashion Store Assistant & Personal Shopper
FASHION STORE ASSISTANT & PERSONAL SHOPPER
Is your career in the fashion industry? Or would you like it to be?
If you're a natural at styling and love everything to do with fashion, there are endless opportunities to advance your skills and boost your career or begin a new one. Fashion store Assistant & Personal Shopper is specifically designed to groom and guide you all the way.
Warning: Last items in stock!
Availability date:
By buying this product you can collect up to 95 loyalty points. Your cart will total 95 points that can be converted into a voucher of $0.95.
It's becoming more and more popular for people who don't have the time or a natural flair with styling to consult an expert to help with an image make-over, wardrobe transformation or outfits for particular occasions. Many shops now employ a specifically trained personal shopper to help make shopping more effective and also to improve the shopping experience for customers.
During this course, you'll learn all the technical, creative and personal skills you need to help clients make the most of their appearance and be a style guru. You'll get an in depth knowledge of the history of fashion and discover where familiar trends started. We'll tell you about the influential designers that shape the world of fashion and how to keep up with the most recent changes. Having this strong foundation in the development of fashion through the past decades really helps identify how to suit particular styles to individual clients.
You'll also learn:
to respectfully help your client to develop a positive self image.
to assess all body shapes, use fashion to streamline outlines to achieve flattering proportions and identify what to avoid.
the full range of colour tones in skin, hair and eyes and how to enhance each to achieve amazing effects.
how to advise on personal grooming, skin and hair care.
to work with clients personal style and recognise which areas need improving.
These skills are invaluable if you already work in the fashion world or if you're plan a career there. There are many areas where you can put your skills to use:
Personal shopper in a shop of any size.
Personal shopper for a shopping centre.
Image consultant to corporate clients, politicians, celebrities, media personalities.
Freelance Stylist for individuals, magazine fashion shoots, celebrity shots, advertising shoots, wedding party etc.
Add invaluable, practical retail training.
To help you excel in fashion retail, we've included two modules that focus directly on developing in-depth skills and knowledge that will help you turbo charge your career!
You'll learn about:
Understanding consumer motivation
Needs, wants and attitudes
The consumer decision process
Seducing customers with excellent customer service
Building long term relationships with customers
Dealing with pressurised and challenging situations

We realise what a science selling is and how much the right insight and tips can influence your effectiveness as a salesperson. We've put together specific training that's packed with tried and tested methods that show you how to make a big difference to your bottom line:

You'll learn:

How to put your Personal Shopper and Stylist skills to full use.
How to up sell and cross sell effectively to boost sales.
Specific selling strategies that connect directly with customers.

Use this uniquely focused course to plan or significantly boost your career in fashion retail and styling.

Module 1 : Profession of a Personal Shopper

What is a Personal Shopper?
Types of Personal Shopper.
Colour analysis.
Body shape.
Hair and Make Up

Module 2 : Planning Advice

Personal analysis of your client : interview and questionnaire.
Wardrobe analysis.
Basics of a wardrobe.
Complementary accessories.

Module 3 : Fashion and Trends

Fashion history
Trends
International fashion

Module 4 : Communication and Protocol

Social Events
Social Protocol

Module 5 : Career Guidance

Career
Promotion and marketing: how to attract customers

Module 6 : Understand consumer behaviour and excel in customer service

Understanding consumer motivation
Consumer attitudes
The consumer decision process
Seduce customers with excellent service
Build long term relationships with customers
After sales service – handling complaints and returns
Typical complaints and how to handle them
Returns
Staying cool under pressure – dealing with challenging situations
Shoplifting

Module 7 : Make your shop a magnet to customers

Put your Personal Shopper and Stylist skills to full use
Up sell with hair and makeup styling
Selling accessories
Working with your clients budget
Selling tips to help identify your customers' needs
Ideas to grow your retail presence
In-store tips that boost sales