Sale!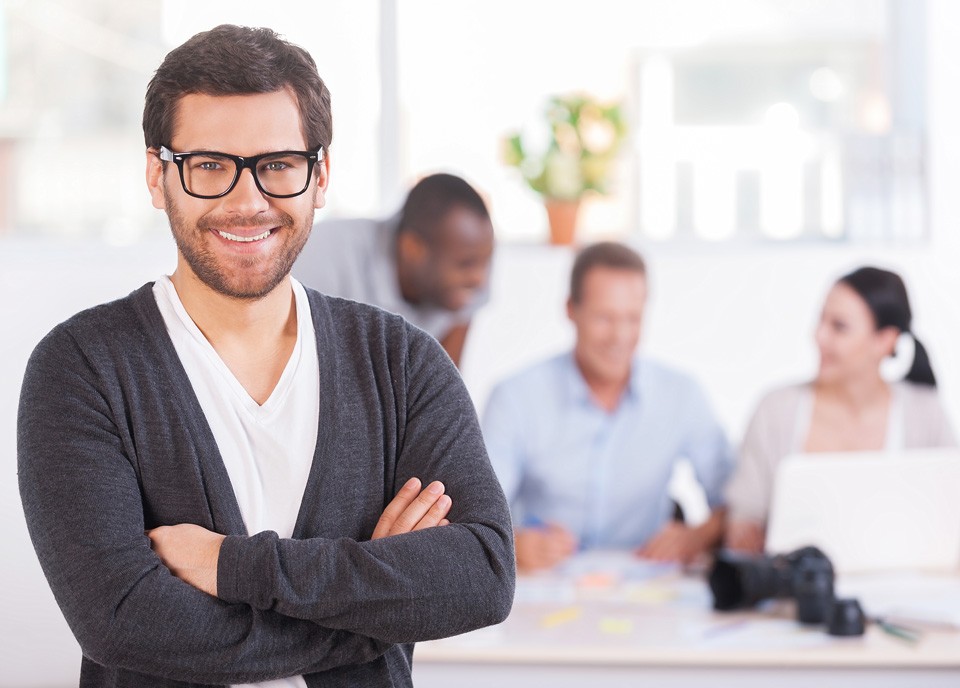 €29 Event Management with Business & Accounting
EVENT MANAGEMENT WITH BUSINESS & ACCOUNTING
Event Management with Business & Financial Planning
The Event management business is booming and it is an ideal time to make the switch or start on a really exciting career. Setting up your own business in this area is a very achievable goal.
Warning: Last items in stock!
Availability date:
By buying this product you can collect up to 95 loyalty points. Your cart will total 95 points that can be converted into a voucher of $0.95.
As you don't need a premises, products or equipment, your set up costs would be very low. This complete course will walk you through the whole process from start to finish. This is a career which gives you independence, flexibility and the freedom to work to your own agenda. It's rewarding, fulfilling and stimulating. It allows you to develop creatively and professionally.
Do you have good organisational skills? Are you efficient and thorough at seeing a project through? Then you're half way there to being a great event manager. On their own, though, organisational skills and efficiency aren't enough. There's a significant amount of industry specific knowledge and some extra skills in the area of business and financial planning that are essential to have before you start. In this course you'll learn:
Important principles in event management
Tips for successful meetings with clients
How to manage budgets, advice on contracts, booking venues and securing sponsors
How to prepare and present an event proposal
How to prepare a business and marketing plan
Understanding different accounting techniques and which one will suit your business
Controlling and managing expenses as well as tracking sales
Tracking and reporting taxes
How to handle an audit
Building a business from the ground up
Business planning and preparation
Registering and structuring your business
Hiring and motivating staff as well as all the legal requirements
Advice on where to look for funding
Unlock the power of social marketing
PR and advertising
Developing your brand through low cost marketing techniques
Our course will give you all your need to follow your passion and start an exciting and rewarding business with flare, knowledge and confidence. Take the first step today with Trendimi.
Module 1 : Working with clients
Introduction
Planning and preparing for the meeting
First impressions and presentation
What does your client need?
What comes next? Timeframes
Following up
Event proposal
Contracts and agreements
Module 2 : Steps for planning an event
Target your goals and audience
Planning the event: date and time
Budget
Venue
Food and beverage
Transportation
Speakers
Timeframes
Module 3 : Invitations, Greetings and Dress Code
Invitations and replies
Greetings etiquette and handshake protocol
Dress code
Module 4 : Table Manners and Table Settings
Table-seating arrangements
Table settings
Table manners
Module 5 : The Event
Last-minute preparations
During the event
Business cards
Evaluating the event
After the event: Keeping up with your clients, partners, and guests
Module 6 : What is Event Management?
What is Event Management?
Role of the Event Manager
Project Management
Strength & Weaknesses of the event management profession (elements of SWOT)
Crisis Management
Planning Your Career
Module 7 : Types of Events
Introduction
Conferences
Meetings
Launch Events
Fashion Shows
Fundraisers
Weddings
Religious Events
Photocalls
Exhibitions
Sport Events
Concerts
Political Events
Anniverseries
Module 8 : Beginning accounting
History of accounting
Why is accounting important?
Decisions you must make
Jargon, or how to speak like an accountant
Module 9 : Types of accounting
Financial accounting
Management accounting
Tax accounting
Module 10 : Making sense of your accounts
Organization The accounting cycle
Using computers for accounting
How does computerized accounting work?
Module 11 : Keeping inventory and tracking sales
Purpose of inventory
Keeping up with inventory
Keeping track of sales
Balancing cash
Module 12 : Controlling and managing expenses
How to control expenses
Balancing your payroll
Long-term asset acquisitions
Financial liabilities
Module 13 : Avoiding illegal accounting
Improper accounting procedures
Avoiding shortcuts
Famous accounting scandals
Module 14 : Introduction to bookkeeping
Importance of bookkeeping
Single-entry bookkeeping
Double-entry bookkeeping
Module 15 : Proper bookkeeping
Balancing and testing your book
How to adjust entries
Financial statement preparation
Profit analysis
Liquidity, and how to test it
Why is internal control important?
Module 16 : Tracking & reporting taxes
What are business taxes?
How to report year-end numbers to the government
Finishing and closing your books
Module 17 : Handling an audit
External auditor
Internal auditor
Cost auditor
Performance audit
Quality audits
Module 18 : Preparation – Before you start your business
Self-assessment. Are you an entrepreneur?
Market Research and competition analysis
Developing, assessing and testing your idea
Funding – how to finance your business idea
Availing of help
Module 19 : Preparation – Introduction to Marketing
Income sources and pricing
Marketing, advertising, promotion
Building your marketing and sales strategy
Make full use of technology
Module 20 : Setting up your business
Your business structure
Business name, brands and intellectual property
Legislation/regulation/permissions
Registering the business
Module 21 : Running your business
Budgets and cash flow
Accounting, record keeping and taxes
Business bank account and online banking
Arranging finance
Insurance
Premises
Home based business
Staff, motivation and training
Module 22 : Business Plan
What is a business plan and why do you need one?
Sections in the business plan
Access help to write your plan
Module 23 : Launching your business
Planning a successful business launch
Time management and delegation
Personal development
Building your business network
Module 24 : Marketing
What is marketing?
Customers needs and wants
Marketing research
Market research: what to look at and where to find it
Segmentation
Positioning
The 4 Ps – Product, Price, Place, Promotion
Three more Ps – People, Process, Physical environment
Product development
Pricing strategy
Credit and payment terms
Promotion channels
How to distribute your products, B2B marketing
After sales service – handling complaints and returns
Module 25 : Your Marketing Plan
Why have a marketing plan?
Essential components for a marketing plan
Sample marketing plan
Module 26 : Low cost marketing techniques
Business image
Increase your visibility in your community
Referrals
Build a mailing list
Business networking
Module 27 : Developing your brand
Brand identity
Differentiate
Brand name and logo
Building your brand personality
How?
Believe in your brand and your customers will too
Module 28 : Your website
Why do you need a website?
Setting up a website
Creating good content
The copy
Search engine optimisation, SEO
Website analytics
Benefits of blogging
Module 29 : Social Media and Online Marketing
What is online marketing?
The power of social media
Rules of engagement
Prepare a social media marketing plan
Manage your online presence
How to be likeable on social media
A picture is worth a thousand words
Facebook
LinkedIn
Google + Business
Twitter
Blog
YouTube
Pinterest
Skype
Email marketing
Module 30 : Public Relations and Advertising
Look for PR opportunities
Brainstorming
Writing an effective press release
Radio/Press interview
Generate newsworthy ideas
Advertising
Module 31 : Sales
Sales campaigns
Your sales pitch
Lead generation
Pay per click advertising (PPC) and selling online