Sale!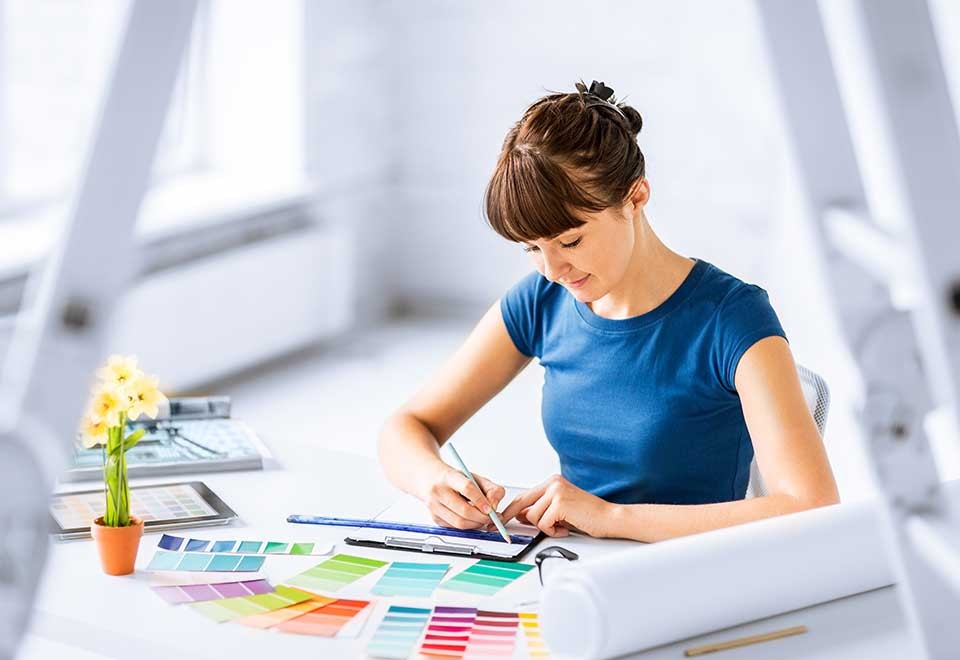 €8 Interior Design & Home Styling
INTERIOR DESIGN & HOME STYLING
Learn to design exquisite home interiors without leaving yours
"A room should never allow the eye to settle in one place. It should smile at you and create fantasy." - Juan Montoya
Warning: Last items in stock!
Availability date:
By buying this product you can collect up to 40 loyalty points. Your cart will total 40 points that can be converted into a voucher of $0.40.
Oh, Juan...you hit the nail on the head! An expertly designed room should smile at you! But, not all do! That's why everyone could use the expertise of a great interior designer. Someone who can take a basic room and make it the most sought after space in the house. Someone who can implement all that their client desires and add surprise touches that she didn't even know she needed or wanted! And, that someone could be you!
Interior designers, home decorators, contractors, bloggers, vloggers, and many other professionals can use interior design to either earn a living or improve their credibility in their field. Think about some of your favorites in the biz...Joanna Gaines, Nate Berkus, and Emily Henderson for example. Isn't that what they're doing? And they're getting paid for all of those fabulous designs!
You can turn your creativity, ingenuity, practicality and inspiration into a career as a sought after interior designer - just like the ones you see on television or read about in your favorite blogs. All it takes is the skills - which we're here to help you with - and the drive - which we're sure you've got!
With the Trendimi Interior Design & Home Styling course you will learn critical skills related to:
How to analyze a space for design
What elements to consider first
What to take into account when choosing design features
How to work with practical building features and utilities
How to use a space & flow chart to plan your project
Balancing space and function with style
Choosing harmonizing/contrasting or feature materials for floors and walls
Blending lighting with your overall design concept
Using a color wheel to choose winning color combinations
Choosing fabrics, textures & patterns that please clients senses
Everything you need to be a success in this industry and join the ranks of your favorite designers!
Career opportunities for you as an Interior Designer
Corporate Office Planning - design the ideal space for workers and clients taking into consideration workflow, meeting space, and aesthetics.
Hotels - Whether renovations or new construction, hotels need to be up-to-date, functional and attractive to their guests.
Home Staging - In today's real estate market, the proper staging of a home can decide if a place sells sooner rather than later
Restaurants - It's more than just the food, a restaurant requires a great setting and ambience to be successful
Residential Design - A good design goes a long way to enhancing a home's overall beauty
Just look around! Any space you walk into has the potential to be a design project!
Module 1: Introduction to Interior Design
What is Interior Design?
Qualities & skills of an Interior Designer
Brief history of modern Interior Design
Becoming an Interior Designer
Descriptive design terms
Meeting your clients
Module 2: Design principles
Define your tasks
Interfacing with other disciplines
Design concept
Drawings & plans
Six design principles
Finding inspiration
Module 3: Project overview
Design steps
Working with the team
Payment strategies
Project management tips
Design evaluation
Common design challenges
Module 4: Design elements
Colors, accessories & their significance
Spatial relationships & proportion
Scale & balance
Texture, patterns & fabrics
Line & form
The user's experience – sight, sound, smell, taste & touch
Module 5: Design elements
Choosing a suitable color scheme
Choosing flooring and & wall décor
Choosing & placing furniture
Choosing window dressings
Choosing & placing lighting
Choosing accessories & soft furnishings
Module 6: Room by room design
Living room
Kitchen
Bedroom
Bathroom
Kid's room
Module 7: Popular interior styles
Minimalist
Contemporary
Classic
Shabby Chic
Retro
New York Style
Parisian Style
Mediterranean
Scandinavian
New England
Module 8: Sustainable design
Design & the environment
Environmental policy
Responsible sourcing of raw materials
Climate change
Health & safety
Module 9: Presenting your ideas
Use of perspective
Using the color wheel
Pencil sketching
Computer aided design
Mood boards
Module 10: Managing Interior Design business
Maintaining professional relationships
Charging fees
Preparing a portfolio
Marketing your business
Low cost marketing techniques
Setting up a website
Blogging
Social media
Free PR