Sale!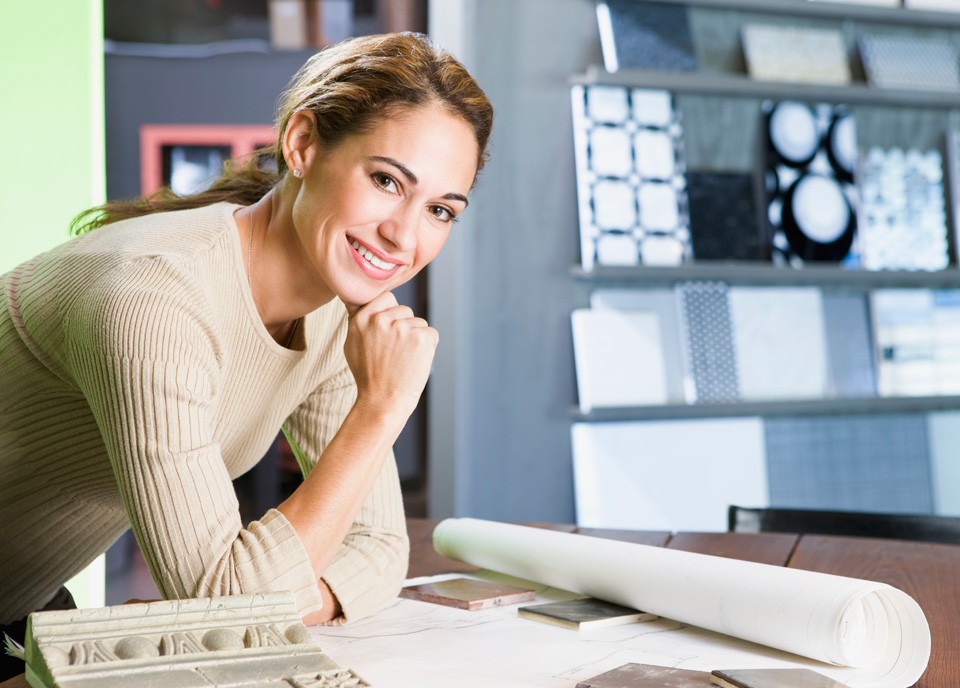 €8 Interior Design with Business Strategy & Accounting
INTERIOR DESIGN WITH BUSINESS STRATEGY & ACCOUNTING
Interior Design with Business Strategy & Accounting
Interior design is a stimulating and rewarding profession. It challenges your creativity, ingenuity, practicality and inspiration. It's also great fun!
Warning: Last items in stock!
Availability date:
By buying this product you can collect up to 40 loyalty points. Your cart will total 40 points that can be converted into a voucher of $0.40.
You'll learn about design principles, how to create the structure to your project and formulated a design concept, before moving on to the more fun element such as fabrics, textures & patterns and balancing space and function with style.
You'll also get in depth knowledge on running, marketing and managing your interior design business in a professional way. Our focused and specialized course modules will walk you through accounting and bookkeeping step-by-step, making sure you leave this course confident and ready to tackle the financial world. Our comprehensive marketing section will teach you the essential elements to your marketing strategy and put a lot of emphasis on how to use the most up to date online marketing tools so you know how to keep the advantage over your competition.
We know starting a new business can be a daunting prospect, so we've included a range of business modules to make sure you're confident in areas of setting up and running a business.
In this course, immerse yourself in the fundamentals, design concepts and practical implementation of becoming an interior designer and running a business. Learn:
How to analyze a space for design
What elements to consider first
What to take into account when choosing design features
How to working with practical building features and utilities
How to use a space & flow chart to plan your project
The importance of basic accounting practices
Keeping and balancing a business payroll
Keeping track of cash and balancing currency
Proper bookkeeping practices
Trusted principles and theory behind marketing
Setting up a marketing and business plan
Branding your business
Online and social media marketing
Running sales campaigns
Introduction to market research
Funding and setting up essential support structures
Creating a business plan and launching your business
Stay inspired and focused on the future you have in mind. Use your new knowledge to get you there with assurance and confidence. Get started today and give rein to your ambition.
Module 1 : Introduction to Interior Design
What is Interior Design?
Qualities & skills of an Interior Designer
Brief history of modern Interior Design
Becoming an Interior Designer
Descriptive design terms
Meeting your clients
Module 2 : Design principles
Define your tasks
Interfacing with other disciplines
Design concept
Drawings & plans
Six design principles
Finding inspiration
Module 3 : Project overview
Design steps
Working with the team
Payment strategies
Project management tips
Design evaluation
Common design challenges
Module 4 : Design elements
Colors, accessories & their significance
Spatial relationships & proportion
Scale & balance
Texture, patterns & fabrics
Line & form
The user's experience – sight, sound, smell, taste & touch
Module 5 : Design elements
Choosing a suitable color scheme
Choosing flooring and & wall décor
Choosing & placing furniture
Choosing window dressings
Choosing & placing lighting
Choosing accessories & soft furnishings
Module 6 : Room by room design
Living room
Kitchen
Bedroom
Bathroom
Kid's room
Module 7 : Popular interior styles
Minimalist
Contemporary
Classic
Shabby Chic
Retro
New York Style
Parisian Style
Mediterranean
Scandinavian
New England
Module 8 : Sustainable design
Design & the environment
Environmental policy
Responsible sourcing of raw materials
Climate change
Health & safety
Module 9 : Presenting your ideas
Use of perspective
Using the color wheel
Pencil sketching
Computer aided design
Mood boards
Module 10 : Managing Interior Design business
Maintaining professional relationships
Charging fees
Preparing a portfolio
Marketing your business
Low cost marketing techniques
Setting up a website
Blogging
Social media
Free PR
Module 11 : Beginning accounting
History of accounting
Why is accounting important?
Decisions you must make
Jargon, or how to speak like an accountant
Module 12 : Types of accounting
Financial accounting
Management accounting
Tax accounting
Module 13 : Making sense of your accounts
Organization The accounting cycle
Using computers for accounting
How does computerized accounting work?
Module 14 : Keeping inventory and tracking sales
Purpose of inventory
Keeping up with inventory
Keeping track of sales
Balancing cash
Module 15 : Controlling and managing expenses
How to control expenses
Balancing your payroll
Long-term asset acquisitions
Financial liabilities
Module 16 : Avoiding illegal accounting
Improper accounting procedures
Avoiding shortcuts
Famous accounting scandals
Module 17 : Introduction to bookkeeping
Importance of bookkeeping
Single-entry bookkeeping
Double-entry bookkeeping
Module 18 : Proper bookkeeping
Balancing and testing your book
How to adjust entries
Financial statement preparation
Profit analysis
Liquidity, and how to test it
Why is internal control important?
Module 19 : Tracking & reporting taxes
What are business taxes?
How to report year-end numbers to the government
Finishing and closing your books
Module 20 : Handling an audit
External auditor
Internal auditor
Cost auditor
Performance audit
Quality audits
Module 21 : Marketing
What is marketing?
Customers needs and wants
Marketing research
Market research: what to look at and where to find it
Segmentation
Positioning
The 4 Ps – Product, Price, Place, Promotion
Three more Ps – People, Process, Physical environment
Product development
Pricing strategy
Credit and payment terms
Promotion channels
How to distribute your products, B2B marketing
After sales service – handling complaints and returns
Module 22 : Your Marketing Plan
Why have a marketing plan?
Essential components for a marketing plan
Sample marketing plan
Module 23 : Low cost marketing techniques
Business image
Increase your visibility in your community
Referrals
Build a mailing list
Business networking
Module 24 : Developing your brand
Brand identity
Differentiate
Brand name and logo
Building your brand personality
How?
Believe in your brand and your customers will too
Module 25 : Your website
Why do you need a website?
Setting up a website
Creating good content
The copy
Search engine optimisation, SEO
Website analytics
Benefits of blogging
Module 26 : Social Media and Online Marketing
What is online marketing?
The power of social media
Rules of engagement
Prepare a social media marketing plan
Manage your online presence
How to be likeable on social media
A picture is worth a thousand words
Facebook
LinkedIn
Google + Business
Twitter
Blog
YouTube
Pinterest
Skype
Email marketing
Module 27 : Public Relations and Advertising
Look for PR opportunities
Brainstorming
Writing an effective press release
Radio/Press interview
Generate newsworthy ideas
Advertising
Module 28 : Sales
Sales campaigns
Your sales pitch
Lead generation
Pay per click advertising (PPC) and selling online
Module 29 : Preparation – Before you start your business
Self-assessment. Are you an entrepreneur?
Market Research and competition analysis
Developing, assessing and testing your idea
Funding – how to finance your business idea
Availing of help
Module 30 : Preparation – Introduction to Marketing
Income sources and pricing
Marketing, advertising, promotion
Building your marketing and sales strategy
Make full use of technology
Module 31 : Setting up your business
Your business structure
Business name, brands and intellectual property
Legislation/regulation/permissions
Registering the business
Module 32 : Running your business
Budgets and cash flow
Accounting, record keeping and taxes
Business bank account and online banking
Arranging finance
Insurance
Premises
Home based business
Staff, motivation and training
Module 33 : Business Plan
What is a business plan and why do you need one?
Sections in the business plan
Access help to write your plan
Module 34 : Launching your business
Planning a successful business launch
Time management and delegation
Personal development
Building your business network