Sale!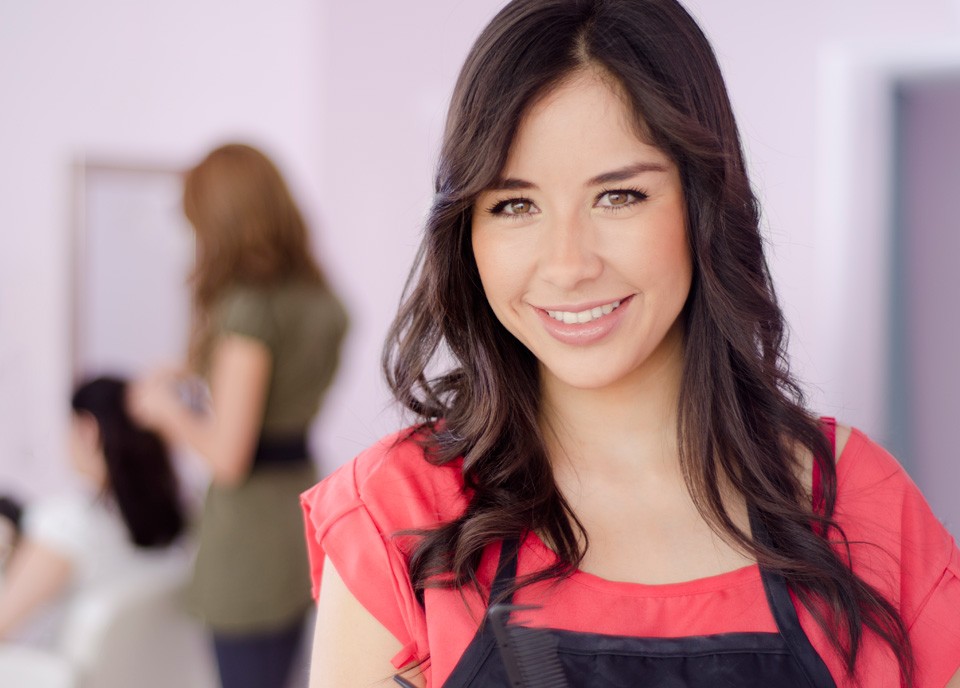 €29 Beauty Technician with Business Management & Accounting
BEAUTY TECHNICIAN WITH BUSINESS MANAGEMENT & ACCOUNTING
Beauty Technician with Business Management & Accounting
This all encompassing course is a must have for anyone setting up in the beauty industry today. This ultimate Beauty Technician with Business Management & Accounting course will not only give you the skills to become a beauty technician
Warning: Last items in stock!
Availability date:
By buying this product you can collect up to 95 loyalty points. Your cart will total 95 points that can be converted into a voucher of $0.95.
but also give you the detailed foundation in starting and running a business, from set up right through to preparing the accounts for an audit.
Beauty Technician
Starting with our amazing Make Up Artistry course you'll learn all there is to know about sculpting a face to bring out the best features. Our extensive nail artist course equips you with the knowledge and skills to offer a top quality nail care experience to your clients. We have also included our outstanding hair stylist course which will enable to you to build your credentials as a top to toe stylist. With over 40 detailed tutorial videos you'll hone your beauty skills in no time.
Business Management & Accounting
Becoming a beauty technician is a great skill to have to take your new skills to the next level you need to know how to run a business, keep the accounts straight and how to get customers. We've got you covered with our extensive range of business management and accounting modules. You'll learn:
Accounting basics, making sense of your accounts and how to use computerized accounts
Keeping track of inventory, sales and balancing cash
Controlling and managing expenses
Hiring staff and managing payroll
Building a business network and growing your business
Market and business planning and strategy
Launching, branding and promoting your business
Pricing and sales strategy
Managing your business image both on and offline
Social media and online marketing
In your own space and time, develop the skills to become an outstanding beauty technician as well as how to successfully launch and develop your own company. Begin your online training with Trendimi today.
Module 1 : Skin Types: new
Introduction
Normal skin
Mixed/combination skin
Dry skin
Oily skin
Sensitive skin
What is your skin type?
Make up removal
Skin care
Module 2 : Corrections: new
Introduction
Light and dark shade correction techniques for different face shapes
Round face
Elongated face
Square face
Rectangular face
Triangular face
Tips and tricks
Module 3 : Tools: new
Introduction to tools
Brushes with natural hair and brushes with synthetic hair
Different types of brushes
Products
Module 4 : Foundations and Corrections: new
Introduction
Types of textures
Module 5 : Colour : new
Introduction
Eye colour
Shades in skin type
Hair tones
Module 6 : Eye Make Up: new
Introduction
Applying eye Make up
Module 7 : Make Up for Eyebrows: new
Introduction
Eyebrows in general
Corrections for eyebrows
Eyebrow make up - video tutorial
Module 8 : Lip Make Up: new
Introduction
Types of Lip Products
Lip types
Module 9 : Types of Make Up: new
Introduction
Make up for daytime
Make up for afternoon
Make for night time or parties
Smoky eyes
Nude make up
Bridal Makeup
Make up for the groom
Module 10 : False eyelashes and eyelash extensions
Introduction
Types of false lashes
Practical use of false lashes
Attaching false eyelashes
Removing false eyelashes
Introduction to eyelash extensions
Kit required for eyelash extensions
Step-by-step attachment of extensions
Customer tips
Maintenance sessions
Module 11 : Make up for different ages: new
Introduction
Women in their 20s
Women in their 30s
Women in their 40s
Women in their 50s
Women in their 60s
Make up mistakes that can be ageing
Module 12 : Health and safety: new
Introduction
Cleaning and hygiene
Make provision
Good work practices; prevention of infection and contagion
Module 13 : Creating your make up kit: new
Introduction
Personal make up kit
The basic professional kit
The complete professional kit
Module 14 : General care of hands
Skin Types
Creams and suitable products
Exercises for hands
Nail disorders
Module 15 : Manicure
The steps to a good manicure
Hand massage
Module 16 : Pedicure
Steps to a good pedicure
Foot Massage
Module 17 : Nail Art
Types of nail polish
Tools you need and how to add decorations
Examples of decoration choices
Products on the market
Module 18 : GEL & SHELLAC MANICURE
Gel Nails
Step by step instructions for sculpted gel nails with French manicure
Maintaining and filling
Shellac Style Nails
Steps for applying Shellac
Module 19 : A close look at hair
The structure of hair
The scalp
The history of hair
Different types of hair
Module 20 : How to treat hair
Hair products
Hair and scalp analysis
Avoiding mistakes and damage
Module 21 : Hair color and hair shape
Which shades enhance which skin type & which colours don't work
Which shape/style of hair suits which face shape
Module 22 : How to wash hair professionally
The benefits of scalp massage
Conditioner
Hair treatments
Expert tips
How to professionally wash hair - video tutorial
Module 23 : Tools
Blow drying equipment
Different types of tools
Module 24 : Styling
How to add volume - video tutorial
Creating curls with rollers - video tutorial
Enhancing curls with a diffuser - video tutorial
How to straighten hair - video tutorial
Sculpting hair with finger technique and wax - video tutorial
Module 25 : Men\'s hair
Is men's hair different?
Applying Gel - video tutorial
Applying Wax - video tutorial
Module 26 : Upstyling
Brief history of upstyling
Essential tools for upstyling
Preparation of hair for upstyling and braiding
Selection of upstyles
Techniques for creating upstyles
Fillers and hairpieces
Upstyles, step by step
Module 27 : Extensions
Practical application of extensions
Removable or Clip Extensions
Keratin Extensions
Micro Ring Extensions
Module 28 : Hairstyles
Short pixie cut
Short structured style
Androgynous style
Shoulder length hair, no fringe
Round bob with feathery contours and side parting
Long hair, layered or without layers
Module 29 : Beginning accounting
History of accounting
Why is accounting important?
Decisions you must make
Jargon, or how to speak like an accountant
Module 30 : Types of accounting
Financial accounting
Management accounting
Tax accounting
Module 31 : Making sense of your accounts
Organization The accounting cycle
Using computers for accounting
How does computerized accounting work?
Module 32 : Keeping inventory and tracking sales
Purpose of inventory
Keeping up with inventory
Keeping track of sales
Balancing cash
Module 33 : Controlling and managing expenses
How to control expenses
Balancing your payroll
Long-term asset acquisitions
Financial liabilities
Module 34 : Avoiding illegal accounting
Improper accounting procedures
Avoiding shortcuts
Famous accounting scandals
Module 35 : Introduction to bookkeeping
Importance of bookkeeping
Single-entry bookkeeping
Double-entry bookkeeping
Module 36 : Proper bookkeeping
Balancing and testing your book
How to adjust entries
Financial statement preparation
Profit analysis
Liquidity, and how to test it
Why is internal control important?
Module 37 : Tracking & reporting taxes
What are business taxes?
How to report year-end numbers to the government
Finishing and closing your books
Module 38 : Handling an audit
External auditor
Internal auditor
Cost auditor
Performance audit
Quality audits
Module 39 : Marketing
What is marketing?
Customers needs and wants
Marketing research
Market research: what to look at and where to find it
Segmentation
Positioning
The 4 Ps – Product, Price, Place, Promotion
Three more Ps – People, Process, Physical environment
Product development
Pricing strategy
Credit and payment terms
Promotion channels
How to distribute your products, B2B marketing
After sales service – handling complaints and returns
Module 40 : Your Marketing Plan
Why have a marketing plan?
Essential components for a marketing plan
Sample marketing plan
Module 41 : Low cost marketing techniques
Business image
Increase your visibility in your community
Referrals
Build a mailing list
Business networking
Module 42 : Developing your brand
Brand identity
Differentiate
Brand name and logo
Building your brand personality
How?
Believe in your brand and your customers will too
Module 43 : Your website
Why do you need a website?
Setting up a website
Creating good content
The copy
Search engine optimisation, SEO
Website analytics
Benefits of blogging
Module 44 : Social Media and Online Marketing
What is online marketing?
The power of social media
Rules of engagement
Prepare a social media marketing plan
Manage your online presence
How to be likeable on social media
A picture is worth a thousand words
Facebook
LinkedIn
Google + Business
Twitter
Blog
YouTube
Pinterest
Skype
Email marketing
Module 45 : Public Relations and Advertising
Look for PR opportunities
Brainstorming
Writing an effective press release
Radio/Press interview
Generate newsworthy ideas
Advertising
Module 46 : Sales
Sales campaigns
Your sales pitch
Lead generation
Pay per click advertising (PPC) and selling online
Module 47 : Preparation – Before you start your business
Self-assessment. Are you an entrepreneur?
Market Research and competition analysis
Developing, assessing and testing your idea
Funding – how to finance your business idea
Availing of help
Module 48 : Preparation – Introduction to Marketing
Income sources and pricing
Marketing, advertising, promotion
Building your marketing and sales strategy
Make full use of technology
Module 49 : Setting up your business
Your business structure
Business name, brands and intellectual property
Legislation/regulation/permissions
Registering the business
Module 50 : Running your business
Budgets and cash flow
Accounting, record keeping and taxes
Business bank account and online banking
Arranging finance
Insurance
Premises
Home based business
Staff, motivation and training
Module 51 : Business Plan
What is a business plan and why do you need one?
Sections in the business plan
Access help to write your plan
Module 52 : Launching your business
Planning a successful business launch
Time management and delegation
Personal development
Building your business network