Who does'nt love a deal?
Black Friday is an important date in the Discount Calendar, so we've compiled 3 tips to effectively increase your sales on Black Friday.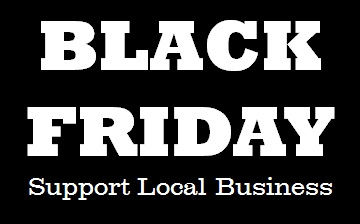 Set up a Black Friday code. Our code "BlackFriday" works only on Black Friday offering our loyal customers a €2 discount off all items. It's not much, but at least it's something.
Set up a Black Friday Category. We have a Seasonal Category for Calendar events such as Christmas & Halloween. We have also created a Black Friday category. This will help your SEO campaign. You can have an item in multiple categories such as Christmas Gifts AND Black Friday gifts!
Write up a blog post on what Black Friday means to you, or why you are offering sales on specific items only on Black Friday. You can write your own Blog Post on vouchOff here.
Bonus Tip
Put a reminder in your diary for 2 weeks before Black Friday. The last Friday in November is always Black Friday. That way, you'll be first off the mark.
Don't
Do a run up to Black Friday sale days or weeks before or after the date. You will dilute this special event on your website and your customers won't see it as a special treat. Don't try to extend Black Friday by running Black Friday deals every Friday.
Visit MyShop to sell your items in our Black Friday category today. It's Free!